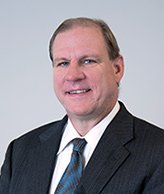 When you contact us, your case will get the full attention of our experienced, knowledgeable staff. Mark A. Kuchler became a licensed lawyer in 1991. In 1999, Mark Kuchler and Glenn Ronaldson formed Ronaldson and Kuchler, LLC. In 2023, the firm was renamed R & K Law Office LLC and continues to provide stellar representation. 
What's the secret to our success? We take a different approach. We won't tell you what to do. We'll listen and learn about your accident. Then we'll answer your questions and offer honest advice. That way, you can make intelligent decisions, and we can work with you to develop a strategy that effectively addresses your specific legal problem.
Why Do I Need a Chicago Accident Attorney
Hard work wins cases. That's why we carefully investigate every accident. Our years of experience have taught us how to search for evidence and uncover the truth. We often look for facts that investigators sometimes overlook. These critical pieces of information often make a dramatic difference in the outcome of a case. Information is power. And the more evidence you have, the stronger your case.
Don't underestimate the seriousness of your accident. Don't simply assume that insurance companies will take care of everything. Take an aggressive stance right from the start. Contact us and discover what we can do for you. If necessary, we can file a personal injury lawsuit in Chicago if we believe that's the best way to resolve your case. We're ready to do whatever it takes to help you win. Your best interests come first here.
Put The Power of R&K Law Offices to work for you
Our mission is simple – to get you the compensation you rightfully deserve. We also realize your case is about more than just money. It's about holding people accountable for their actions. It's about taking a stand to prevent similar accidents. It's about justice.
Discover what a top-notch Chicago personal injury attorney can do for you. The best part is you only pay fees if you win. That's because we work on a contingency fee basis. Contact us today. Call (312) 425-2600 and schedule a free case evaluation.